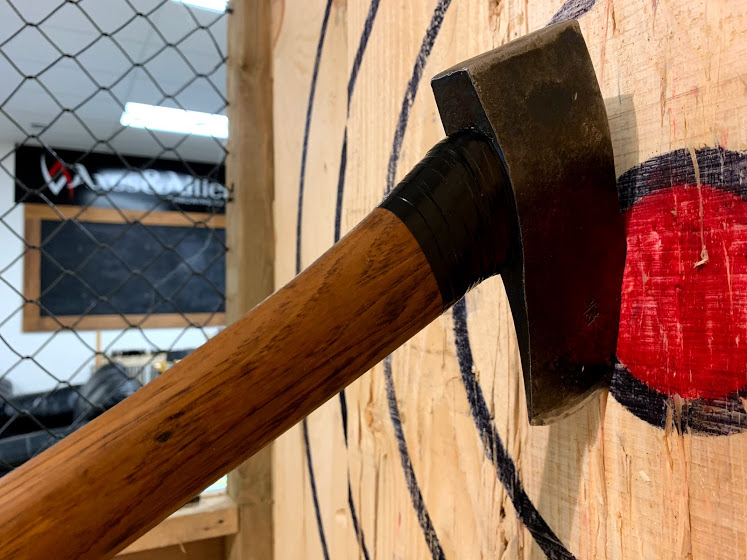 Come Throw Axes with Us
Throw some sharp shit and perhaps even find a new passion! If you're looking for date ideas, work parties, or just some alone time, our clubhouse is available any time you are.
Access to the clubhouse by appointment only (booking calendar below).
If you have any issues or specific requests, please give us a call.
BOOKING RATES
1/2 hour @ $15/person
1 hour @ $25/person
2 hours @ $40/person
To maximize your experience and keep our community safe, we would like to draw your attention to some policies:
We do not currently have hours of operation and aren't open to the general public.
We ask your group have no more than 12 people to ensure a safe and optimal experience.
If you are feeling unwell, please do not come axe throwing. We would be happy to reschedule your reservation.
All persons in the clubhouse must wear closed toed shoes.
You are welcome to bring your own things to enjoy, consume, or throw, but you must clean up after yourself.
Host staff will be available during your time for coaching or information.
All use of the space is at your own risk.
–>